WELCOME TO WILLIAM CHARLES PRINTING OF LONG ISLAND
With state of the art equipment and a professional, dedicated team, William Charles Printing manufactures your projects with the highest quality at competitive rates. We are located in central Long Island serving Nassau, Suffolk and New York City and can be reached at 516-349-0900 x105 or through the General Contact page.
Simply stated...We're expert in fulfilling your visual communication needs and can assist you at all phases of the process.
• Is a quick turnaround from print quote to delivery a necessity?
• Need help with a design concept?
• Do you already have a design concept but need to know the best method in printing your direct mail piece? The appropriate paper? The availability of special services to make the piece come to life?
• Do you need to be better acquainted with the intricacies of the US Postal System and concerned about getting your project delivered on time?
William Charles Printing has professionals to work with you on each phase of the process.
To place an order or get help with a new project, enter our online Customer Service Center. To download useful software and find helpful information, search our Resources & Support area. To learn more about us, browse through our Company Information section.
We look forward to working with you!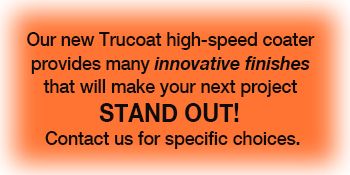 ---